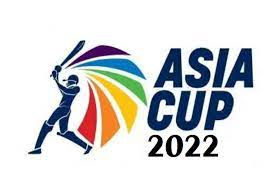 Due to sponsorship, the 2022 Asia Cup was also known as the Unimoni Asia Cup. It was an ODI cricket competition that took place in the United Arab Emirates in September 2022. The United Arab Emirates hosted the Asia Cup for the third time, following the 1984 and 1995 tournaments, in its 14th edition. India, the defending champions, defeated Bangladesh by three wickets in the championship match to retain their title.
Read more: Who has played the most number of Asia Cup matches as captain
The event featured participation from Afghanistan, Bangladesh, India, Pakistan, and Sri Lanka, the five full members of the Asian Cricket Council. Hong Kong, which triumphed in the 2018 Asia Cup Qualifier competition, joined them.
Read more: Top 5 players with most number of half centuries in Asia Cup
At the end of the league phase, this is the final standing of Asia cup 2022:
Super Four 
| | | | | | | | | | | |
| --- | --- | --- | --- | --- | --- | --- | --- | --- | --- | --- |
| Teams | M | W | L | T | N/R | NRR | For | Against | Last 5 matches | Final Standing |
| India | 3 | 2 | 0 | 1 | 0 | 0.863 | 664/125.5 | 662/150.0 | WTWWW | Winners |
| Bangladesh | 3 | 2 | 1 | 0 | 0 | -0.156 | 661/150.0 | 622/136.2 | LWWLL | Runners up |
| Pakistan | 3 | 1 | 2 | 0 | 0 | -0.599 | 697/149.3 | 734/139.3 | LLWLW | 3rd place |
| Afghanistan | 3 | 0 | 2 | 1 | 0 | -0.044 | 755/150.0 | 759/149.3 | TLLWW | 4th place |
Group A
| | | | | | |
| --- | --- | --- | --- | --- | --- |
| Teams | Matches | Won | Lost | Tie/No result | NRR |
| India | 2 | 2 | 0 | 0 | +1.474 |
| Pakistan | 2 | 1 | 1 | 0 | +0.284 |
| Hong Kong | 2 | 0 | 2 | 0 | -1.748 |
Group B
| | | | | | |
| --- | --- | --- | --- | --- | --- |
| Teams | Matches | Won | Lost | Tie/No result | NRR |
| Afghanistan | 2 | 2 | 0 | 0 | +2.27 |
| Bangladesh | 2 | 1 | 1 | 0 | +0.01 |
| Sri Lanka | 2 | 0 | 2 | 0 | -2.28 |