Asia Cup is always exciting for cricket fans in Asia. If you don't know much about this tournament, then do not worry. Below in this article we will tell you all about the History of Asia Cup and its most successful teams.
A men's one-day international and 20-over international cricket event is called the Asian Cricket Council Asia Cup. It was started in 1983 when the Asian Cricket Council was formed as a means of encouraging goodwill among Asian nations. Originally, every two years was the intended schedule. Cricket's sole continental championship is the Asia Cup, in which the winning team is crowned Asia's champion. ODI and T20I formats are switched off every two years.
As part of the first Asia Cup held in 1984, the council had its headquarters in Sharjah, United Arab Emirates. (until 1995). India stayed away from the competition in 1986 because of its tense cricketing relations with Sri Lanka. Due to tense political ties with India, Pakistan boycotted the 1990–1991 tournament, and the 1993 tournament was called off for the same reason. The ACC said that beginning in 2009, the tournament will take place every two years. All of the Asia Cup matches have been declared official ODIs by the ICC.
Read More: Youngest Players To Play In Asia Cup
Which teams compete in the Asia Cup?
The main teams competing in this tournament are Bangladesh, Pakistan, Sri Lanka, and India. Following this, the Afghanistan squad has participated in this competition for the past few years. In addition, teams like Hong Kong in 2004, 2008, and 2018 as well as the UAE in 2004 and 2008 competed in the Asia Cup. The ODI format has been used to date to arrange this competition 13 out of 14 times. At the same time, only one T20 tournament in 2016 was held.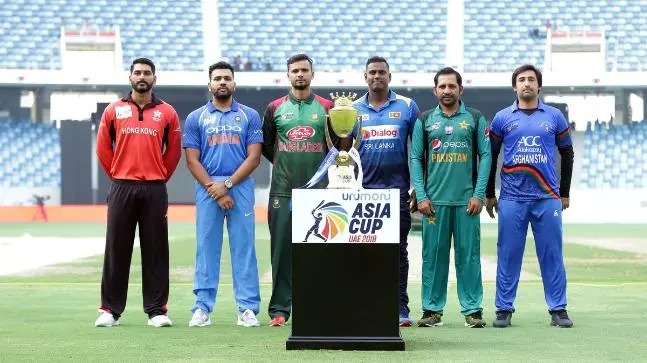 Most successful teams in Asia Cup
India is the most successful team in the competition with seven titles (six ODI and one T20I). With five victories, Sri Lanka is the second-most successful squad. India, Pakistan, and Bangladesh have each participated in 13 Asia Cups, while Sri Lanka has competed in 14.
Read more: Longest Sixes by Asia Cup players
Asia Cup 2022 Schedule
It was originally scheduled to take place in 2020, but Corona delayed its preparation, so it will take place in 2022 from August 27 to September 11. Furthermore, this competition was scheduled to take place in Sri Lanka. But it has been decided to move it from Sri Lanka because of the continuing political and economic crisis there.
So this was the History of Asia Cup and most successful teams in the tournament so far.