Ahead of the match against Sri Lanka on Tuesday afternoon, Virat Kohli has brought a new twist to the controversy by sharing a funny Insta story on Instagram. The Indian team had to face defeat in its first Super 4 match of the 2022 Asia Cup. Defending champions India were ahead of Pakistan in most parts of the match, but Pakistan's middle-order batsmen gave them a thrilling victory in the match.
Read more: Virender Sehwag no longer trusts Indian team!
With two consecutive half-centuries, Virat has managed to find his old rhythm back to some extent. Meanwhile, Kohli made a controversial remark while addressing reporters after the match against Pakistan. He said that only MS Dhoni had messaged him when he left the Test captaincy.
Meanwhile, he has once again brought another twist to the story by posting a funny post related to his comments on Instagram. He wrote in his Instagram story that, "Pay attention to those who are happy in your happiness, and sad in your sorrow. They are the ones who deserve a special place in your heart."
Read more: Good news for Suresh Raina fans!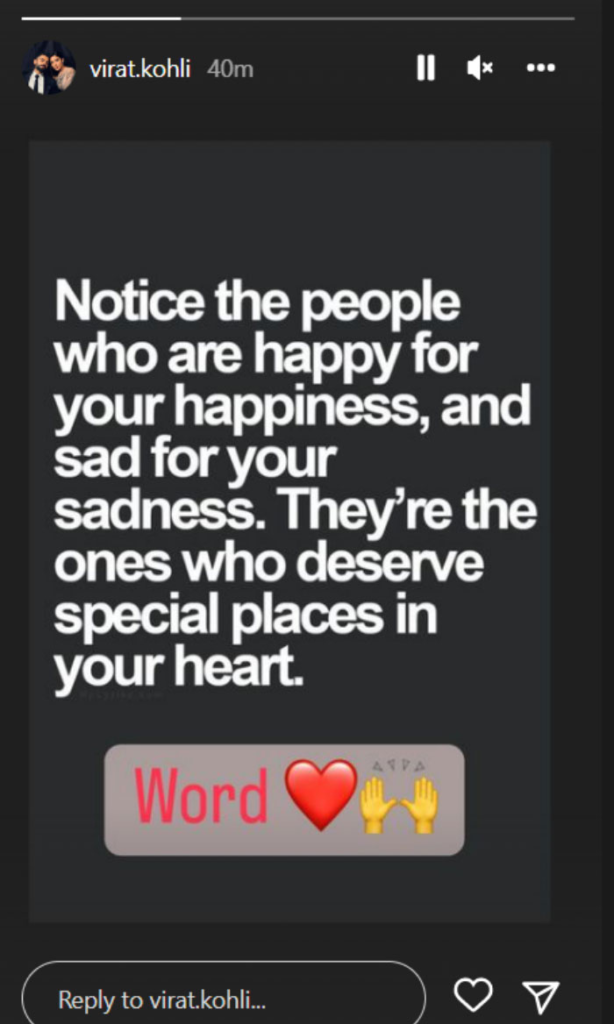 Earlier, Virat had said in the press conference after the match against Pakistan, 'I will only say that when I left the Test captaincy, MS Dhoni was the only person who had my number and messaged me. Many people had my number but they did not message me. We have respect for each other. There is no security from each other. These things matter to me.