The panel of commentators and programming efforts for the Asia Cup 2022, which is set to take place from August 27 to September 11, 2022, have been revealed by Star Sports, the broadcasters of Asia Cup 2022. On the Star Sports Network and Disney+ Hotstar, all the intense action from the tournament will be broadcast live in five languages, including English, Hindi, Tamil, Telugu, and Kannada.
Along with other cricketing specialists like Scott Styris, Waqar Younis, Russell Arnold, and Sanjay Manjrekar, the ACC world broadcast will feature former Indian coach Ravi Shastri and Pakistani bowler Wasim Akram. Along with Jatin Sapru, the Hindi stream will also include former cricket players Irfan Pathan, Gautam Gambhir, Aakash Chopra, and Sanjay Bangar. Along with others, Venkatesh Prasad, Krishnamachari Srikkanth, and MSK Prasad will be featured on the regional feeds.
A variety of programming has been planned by Star Sports to engage and entertain viewers. Shows like "Follow the Blues," "Game Plan," and "Matchpoint" will make sure to bring the audience closer to the game and provide them a peek into Team India and their favourite players' behind-the-scenes activities.
Read more: Virat Kohli speaks about his form
List of all commentators in Asia Cup 2022
ACC World Feed: Ravi Shastri, Sanjay Manjrekar, Russel Arnold, Gautam Gambhir, Irfan Pathan, Scott Styris, Wasim Akram, Waqar Younis, Athar Ali Khan & Deep Dasgupta
Hindi Feed: Jatin Sapru, Aakash Chopra, Sanjay Bangar along with Indian names on World Feed
Telugu Feed: Vindhya, Anand Srikrishna, NC Kaushik, Kalyan Krishna, MSK Prasad, Ashish Reddy, T Suman, Venugopal Rao
Kannada Feed: Madhu M, Kiran Srinivas, Vijay Bharadwaj, Srinivas Murthy, Bharath Chipli, Pavan Deshpande, Sumesh Goni, Akhil B, Shashank Suresh & Venkatesh Prasad
Tamil Feed: Bhavna B, Radhakrishnan Sreenivasan, Pradeep Muthu, Abhinav M, Hemang Badani, S Badrinath, RJ Balaji, Kris Srikanth, S Ramesh, L Balaji & Vishnu Hariharan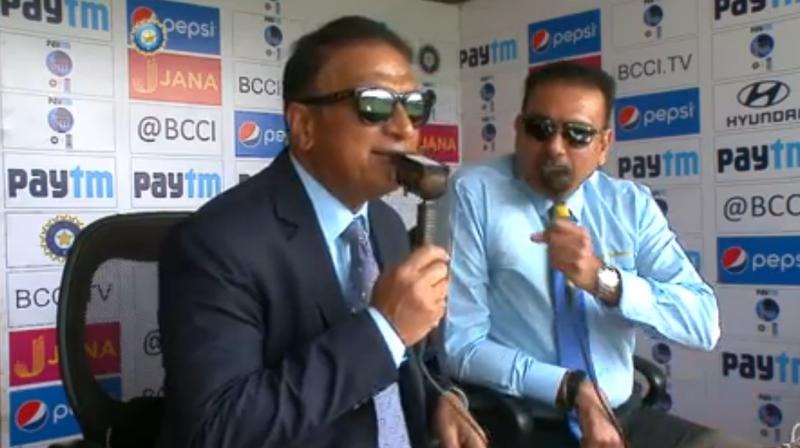 List of all programs in Asia Cup 2022
| | | | |
| --- | --- | --- | --- |
| Show | Date | Time (IST) | Channel |
| Asia Cup 2022 | 27th August – 11th September | 6:00 pm onwards | Star Sports 1, Star Sports 1 HD, Star Sports 1 Hindi, Star Sports 1 HD Hindi, Star Sports 1 Tamil, Star Sports 1 Telugu, Star Sports Kannada |
| Follow the Blues (FTB) | Every Sunday + Indian Matchdays | 9.00 am | Star Sports 1, Star Sports 2, Star Sports 1 Hindi, Star Sports 3, SS First, Star Sports Tamil, Star Sports Telugu, Star Sports Kannada |
| Game Plan | Every Match Day | 9:30 AM | Star Sports 1, Star Sports 2, Star Sports 1 Hindi, Star Sports 3, SS First, Star Sports Tamil, Star Sports Telugu, Star Sports Kannada |
| Match Point | Next Day of every India Match Day | 10.00 am | Star Sports 1, Star Sports 2, Star Sports 1 Hindi, Star Sports 3, SS First, Star Sports Tamil, Star Sports Telugu, Star Sports Kannada |
| Cricket Countdown | Every Mon and Fri starting 29 Aug | 10:30 AM | Star Sports 1, Star Sports 2, Star Sports 1 Hindi, Star Sports 3, SS First, Star Sports Tamil, Star Sports Telugu, Star Sports Kannada |
Read more: Know About The 6ixty Tournament