Another significant milestone has been reached by Pakistan National Cricket Team captain Babar Azam. On August 21, he surpassed the record held by the late South Africa National Cricket Team batsman Hashim Amla to become the player with the most runs scored in his first 90 ODI innings.
It is no secret that Pakistan's captain has been playing excellent cricket. He scored three half-centuries in three ODIs against the Netherlands in the last week alone. In his last ten ODI innings, he has scored 50 or more runs nine times. After the first 90 innings of ODI cricket, Babar has amassed 4664 runs, which is the highest runs ever scored by a batsman in history. Hashim Amla had 4,556 runs after his first 90 ODI innings.
Last 10 ODI scores of Babar Azam
158(139)
57(72)
114(83)
105*(115)
103(107)
77(93)
1(3)
74(85)
57(65)
91(125)
On Sunday, Babar Azam scored 91 runs against the Netherlands in the third and final ODI, bringing his total for 90 ODI innings to 4664 runs. His strike rate is 89.74 and he has scored runs at an average of 59.79.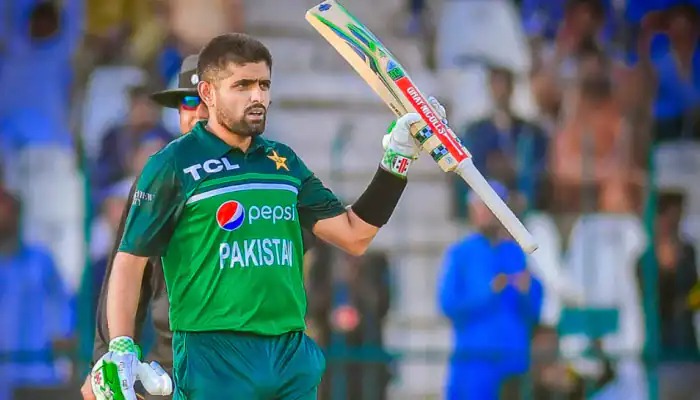 Read more: Yasir Shah advises the Pakistani side not to underestimate Virat Kohli
Babar Azam in top form
The most by any player after 90 ODI innings is the Pakistani captain's 17 ODI centuries in 90 innings, followed by Hashim Amla's 90 innings. Shai Hope recorded 4,051 runs, while veteran West Indian cricketer Vivian Richards amassed 4,122 runs from 90 innings.
Babar Azam eventually outperformed Amla in total aggregates from innings 85 and 86 of his career, while Amla had the advantage innings by innings from innings 29 to 84 of his career. Amla was ahead of Babar in the list of total runs after 87 innings before Pakistan vs. Netherlands series began by 7 runs. On the other side, Babar was able to retake the lead with a half-century in the first game.
He amassed three half-centuries in a row against the Netherlands in the three-match ODI series. Babar did not make a century in any bilateral ODI series for the first time since January 2019. Pakistan's five ODI tour of South Africa in January 2019 was the most recent such series.
Read more: All about Asia cup 2022